Restoration Tour
During the Restoration Tour, you will see the meticulous transformation of a customer's 1965 Corvette 1100693 Delco 10DN alternator with an assembly date of 4M16 (12/16/64) from a 70 year old greasy corroded relic into a perfectly restored show quality alternator. This could be your alternator at the next car show!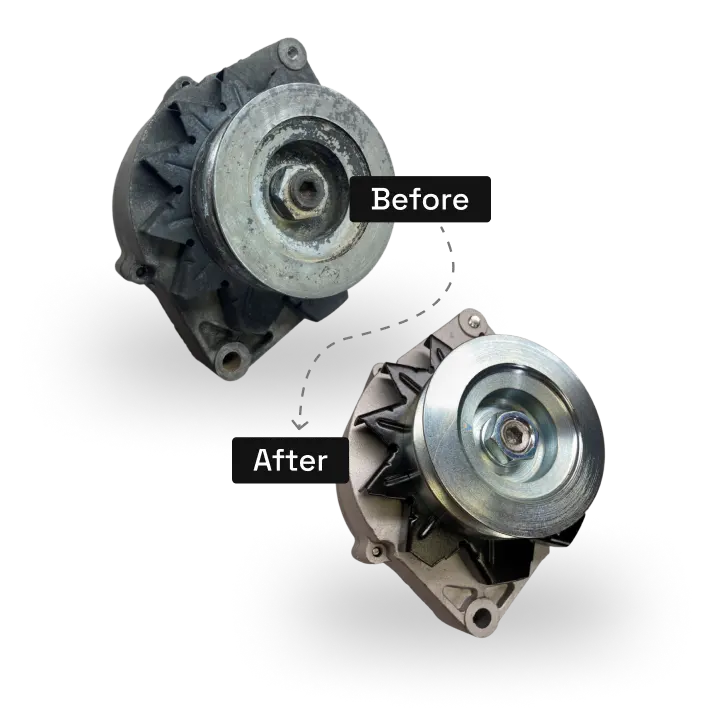 Take the tour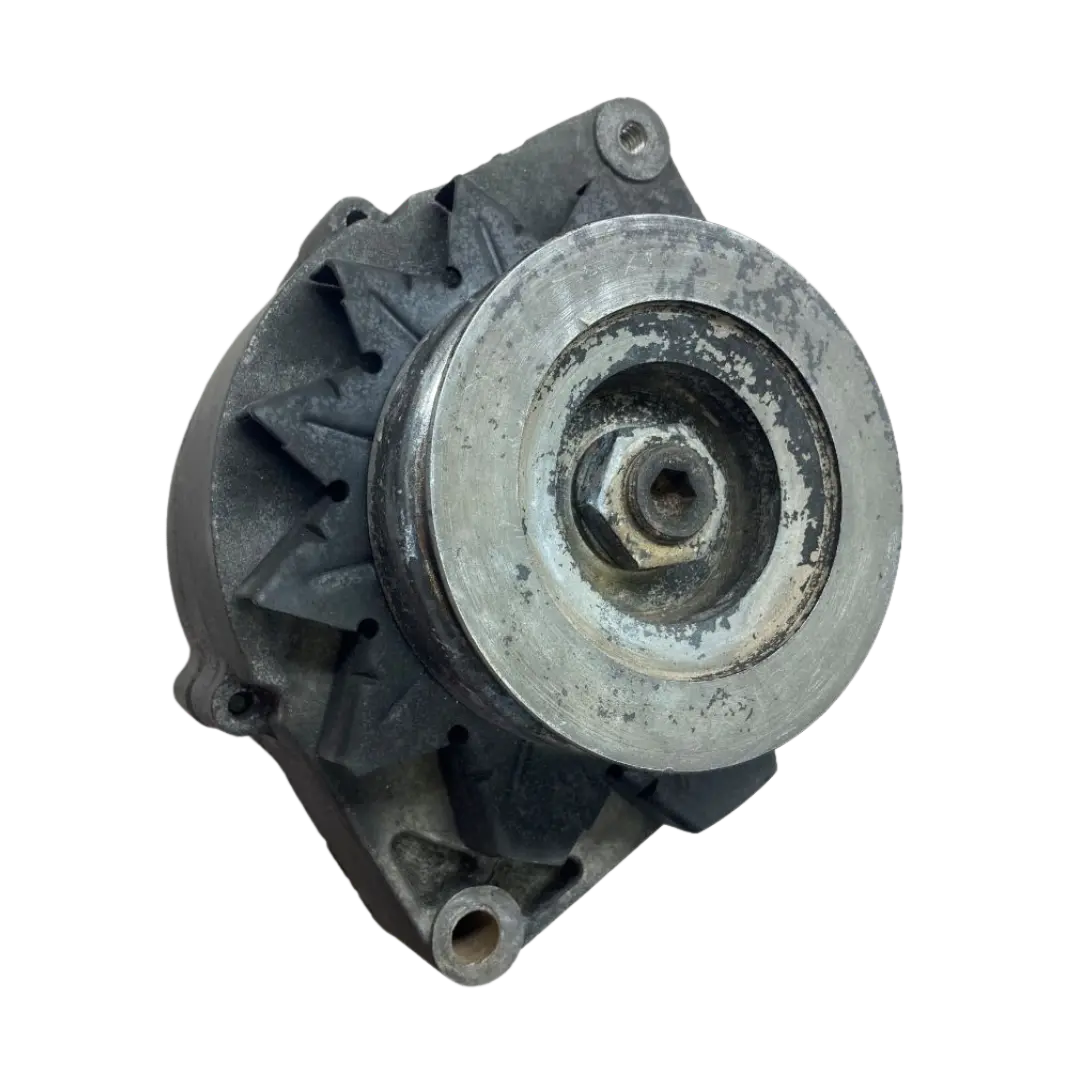 This is the "patient" alternator as it was received from the customer. After almost 50 years of faithful service under the hood of his '65 Corvette, it has accumulated a layer of grease, oxidation and dirt and was in need of a total restoration.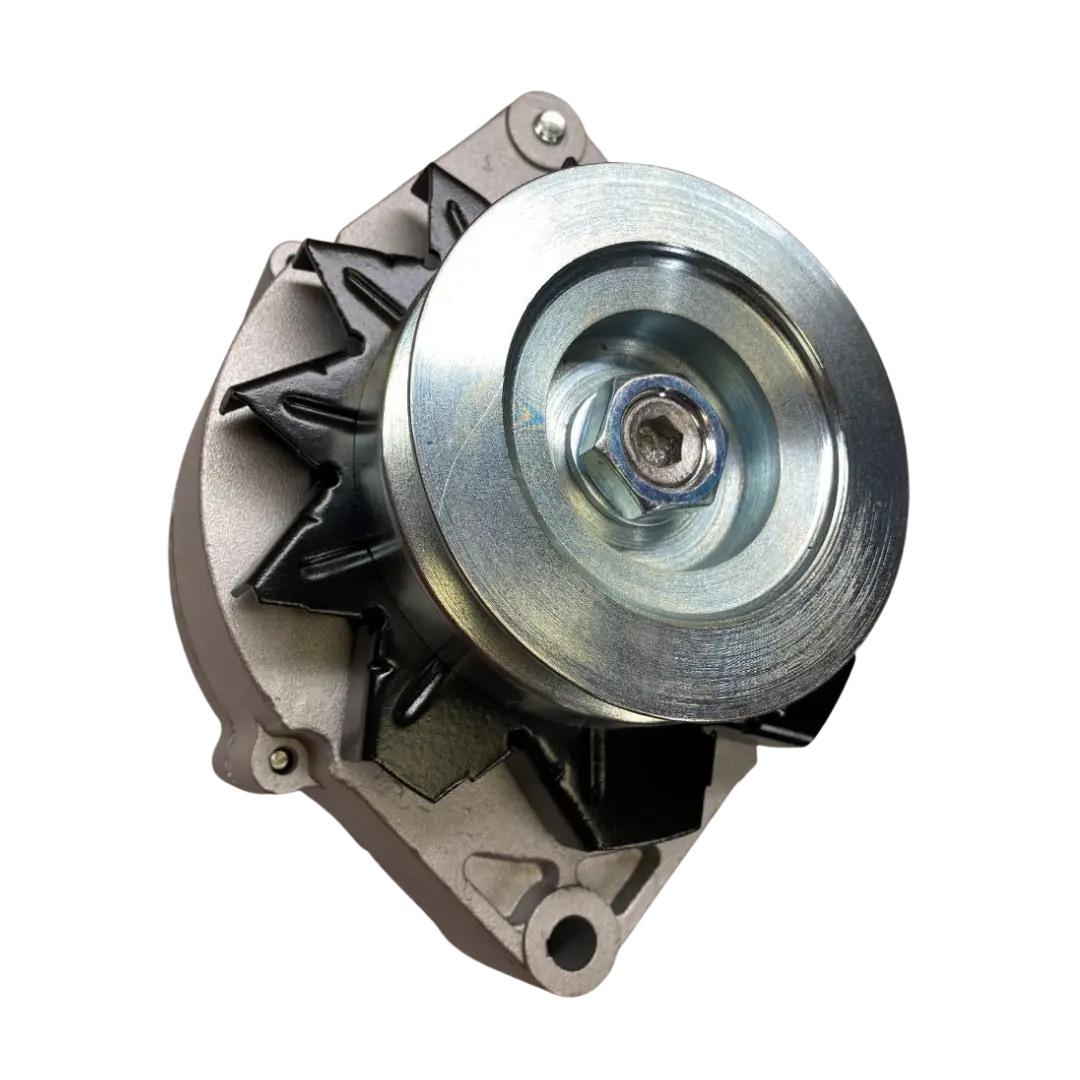 Here is the same alternator about 2 weeks later! Now watch how this alternator is transformed into the crown jewel of the engine bay.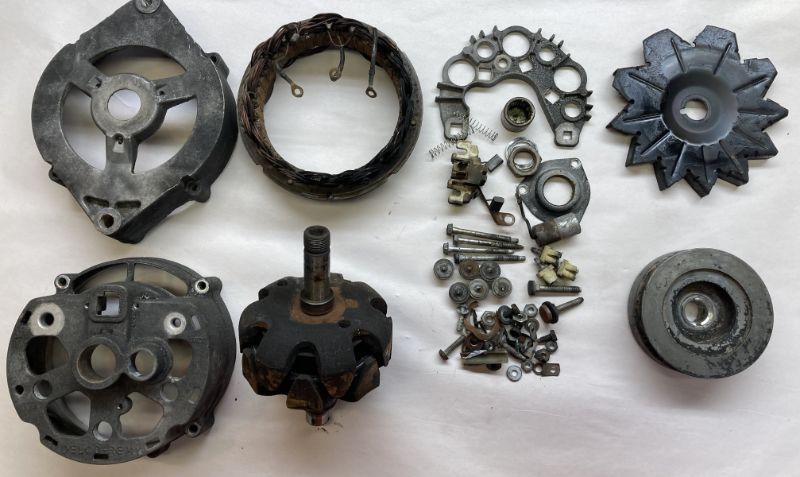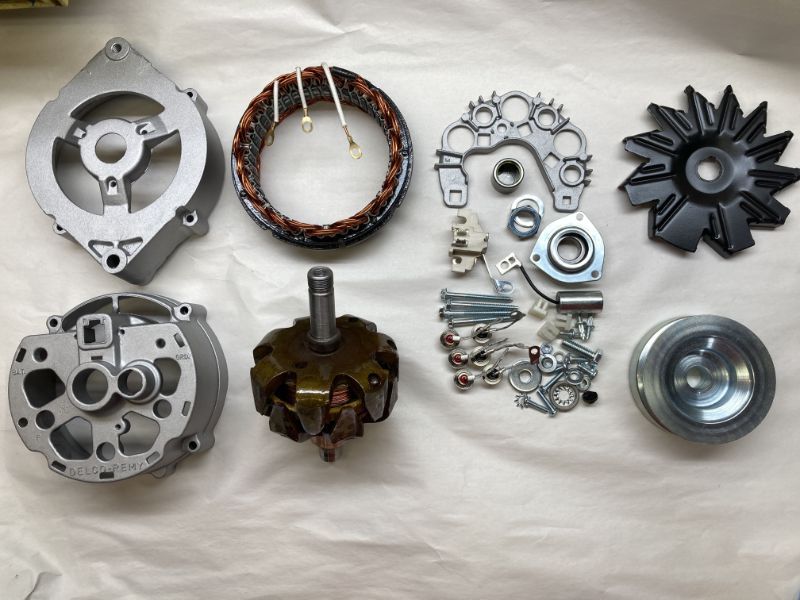 First the alternator is washed and completely disassembled before the aluminum castings are subjected to a patented process which cleans and refinishes them to their original finish and texture.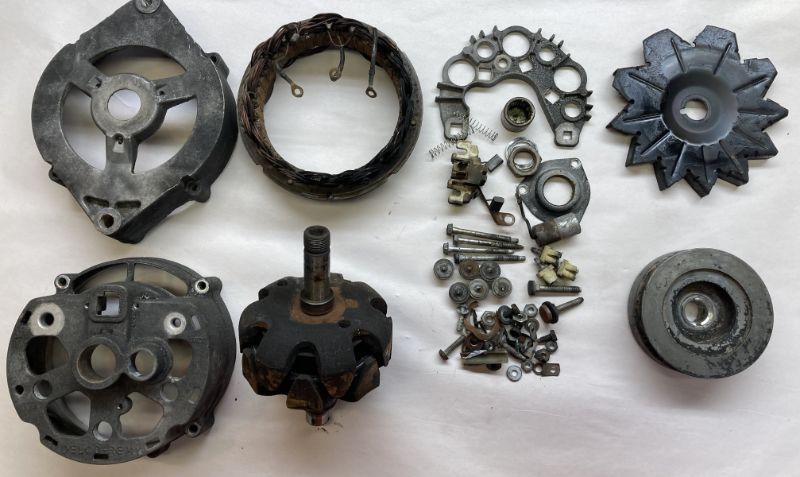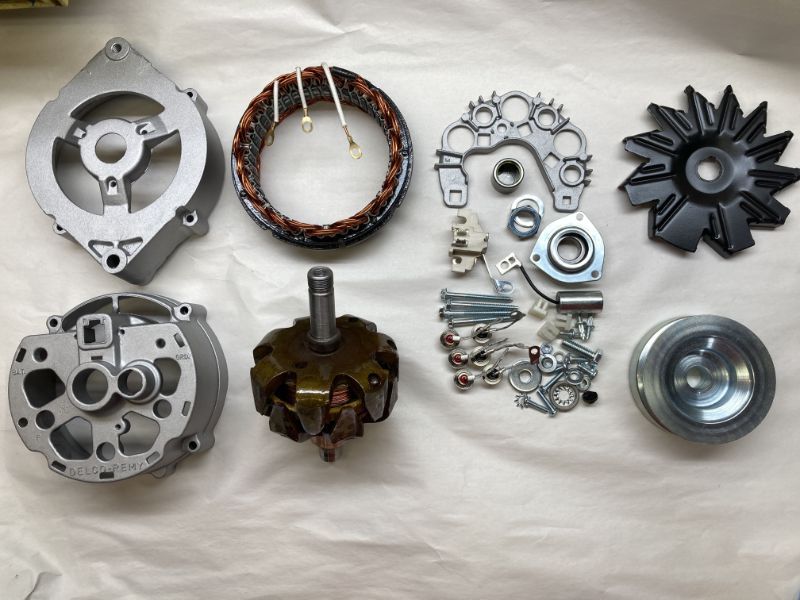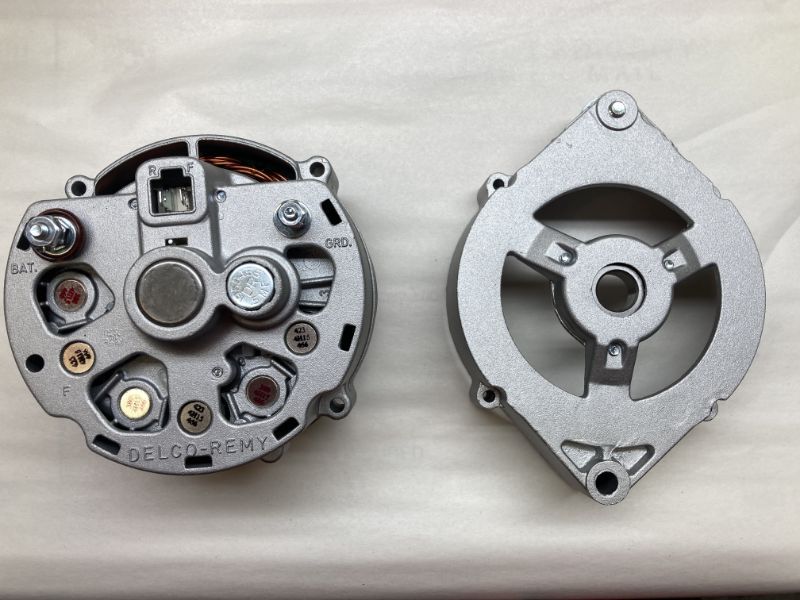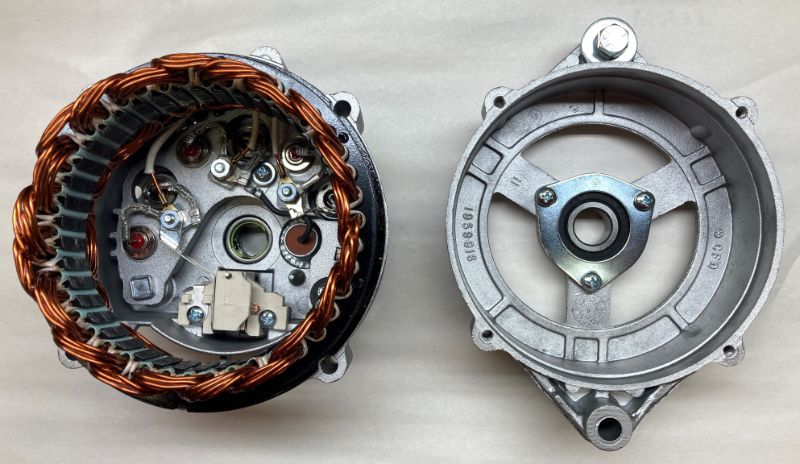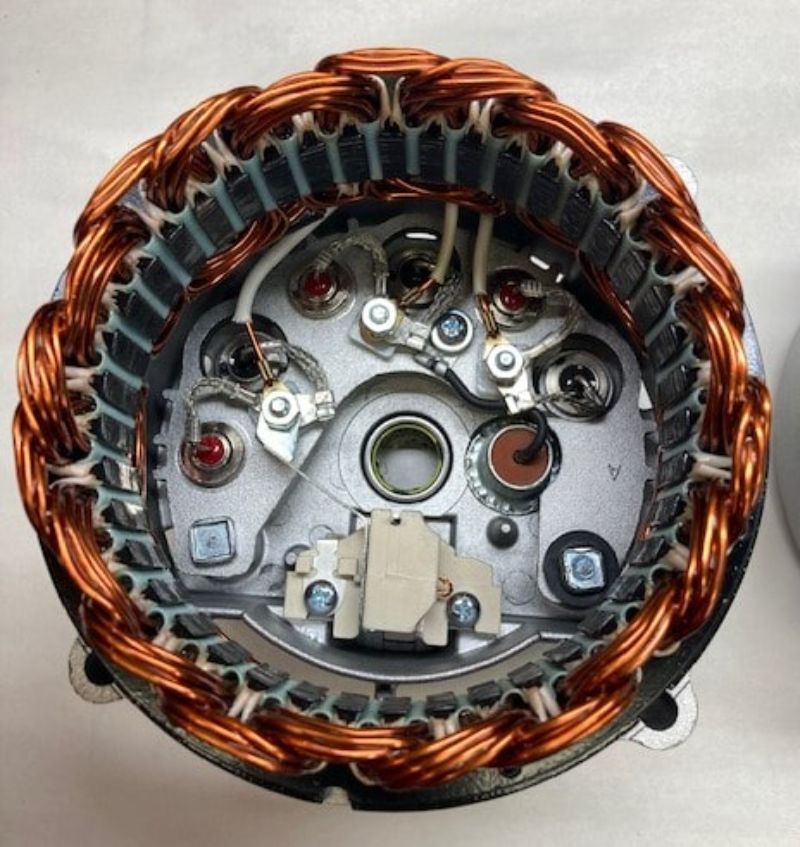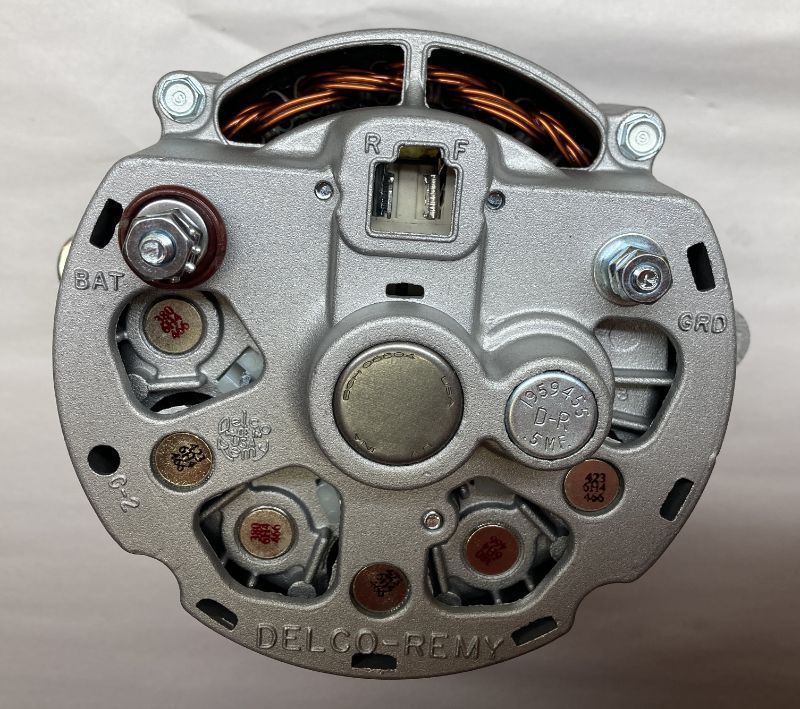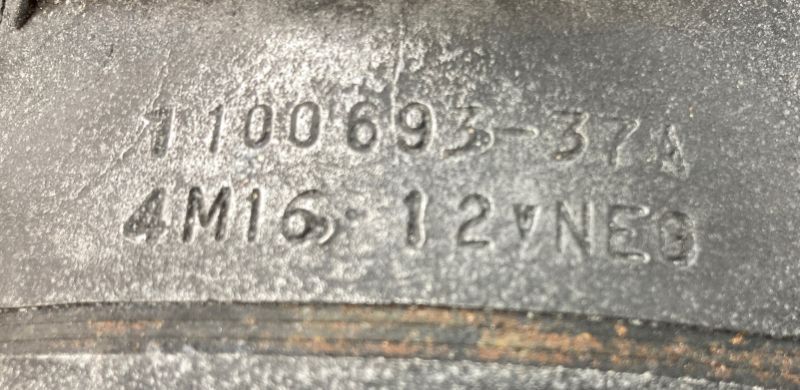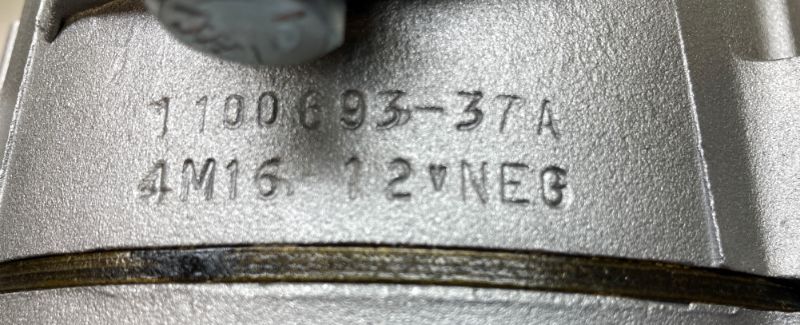 After the castings are refinished, they are again inspected and each threaded hole is tapped, and if necessary repaired to be sure they are properly prepared for assembly. Every part, including the stator, rotor, correctly dated diodes, brushes, correct original 1959455 Delco capacitor, correct USA made bearings are installed into the refinished castings. In addition, the fan and pulley are refinished, either painted or Zinc plated prion to installation. The alternator is then bench tested for proper output and carefully boxed up for shipping. And every alternator comes with a LIFETIME GUARANTEE!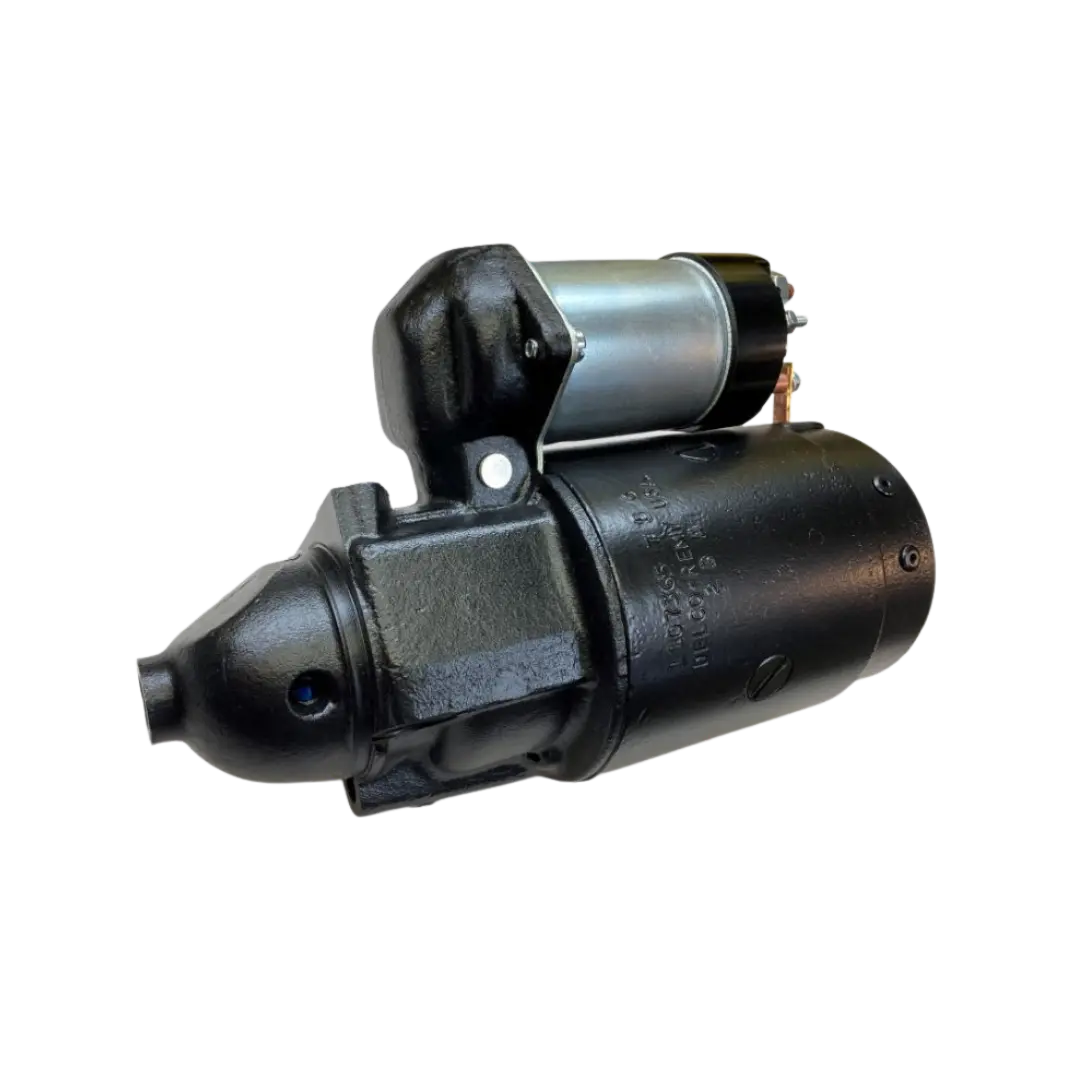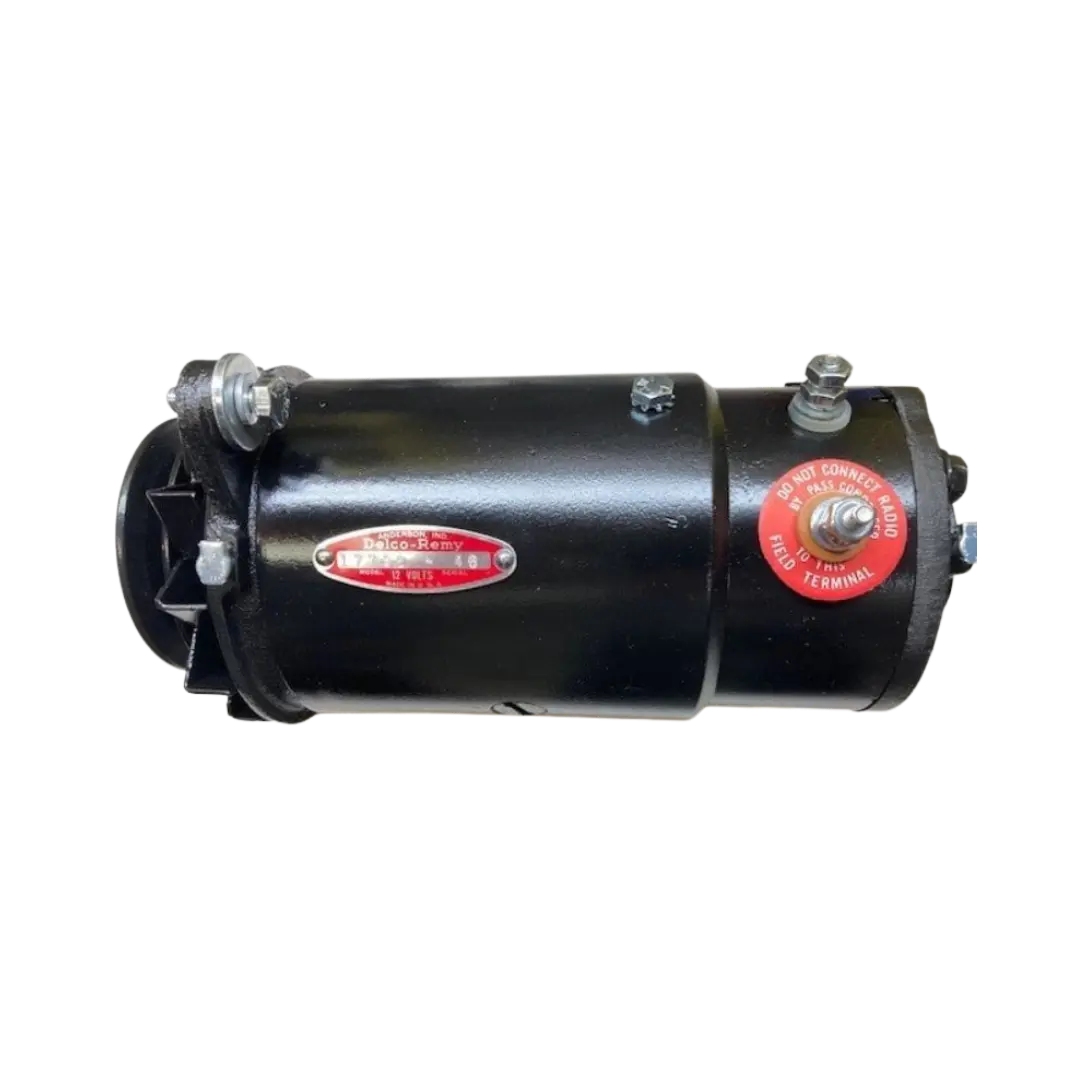 In addition to alternator restoration services, we also can provide the same level of excellence for Delco starters and 12 volt generators.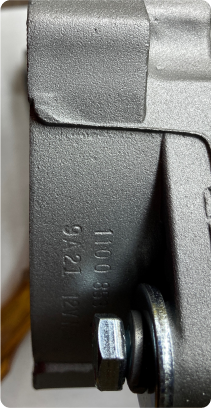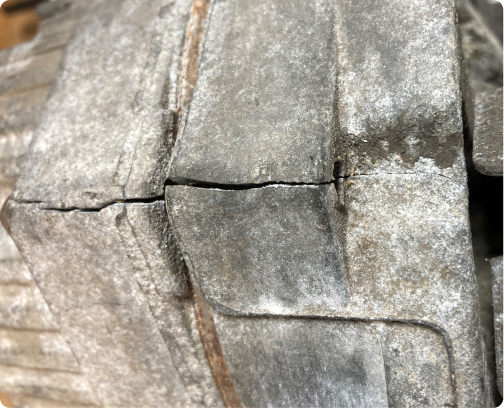 If you have a rare or valuable alternator with some cracking of the castings or other issues, we can do minor cosmetic aluminum casting repairs. While we can't save every "patient", we have revived some seriously ill ones. This casting is from a customer's 1100853 Delco "open face" alternator for his1969 Oldsmobile 442 which was badly corroded and cracked at 3 of the 4 case screw locations and he had searched for years for a replacement of the ultra rare alternator. We were able to repair the cracks, re-drill and re-tap the 3 case screw threads and save the alternator. Give us a call with your situation and see if we can revive your treasure.