We can restore your classic Muscle Car alternator, starter or generator
We can restore your classic Muscle Car alternator, starter or generator to show quality or provide you with a correctly dated and restored unit from the thousands of cores we have in our huge inventory.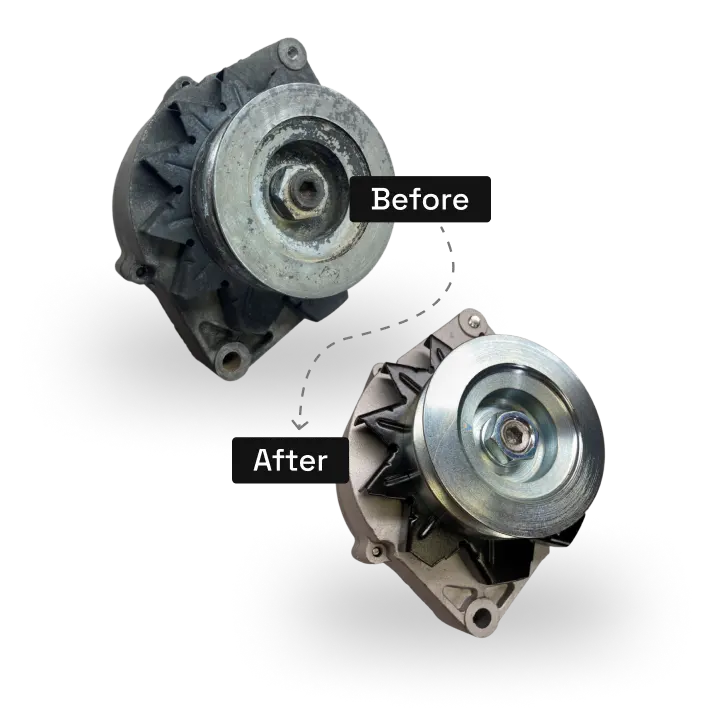 Every alternator is restored to exacting standards including:
A total internal and external restoration, the correct fan and pulley configuration for your application, correctly dated diodes (if applicable) and clear coated to protect the aluminum castings from oxidation. Every alternator comes with a Lifetime Guarantee to be free from defects in material or workmanship.
Starter and generator restorations include a complete show quality exterior restoration with all correct parts, finishes and hardware, as well as a complete internal rebuild with new field coils, armature, brushes, bearings, Bendix drive, solenoid (starter only) and hardware. Starters and generators come with a 1 year warranty.
For you Corvette enthusiasts
Our restorations will satisfy or exceed NCRS judging standards and put you on your way to reaching your restoration goal. We have had, literally, thousands of our alternators judged at every level of judging standards. See our monthly ad in Driveline and Hemmings Motor News for current promotions.
Please Take a Tour of our website and see how your alternator, starter or generator will be transformed into the crown jewel of your engine compartment.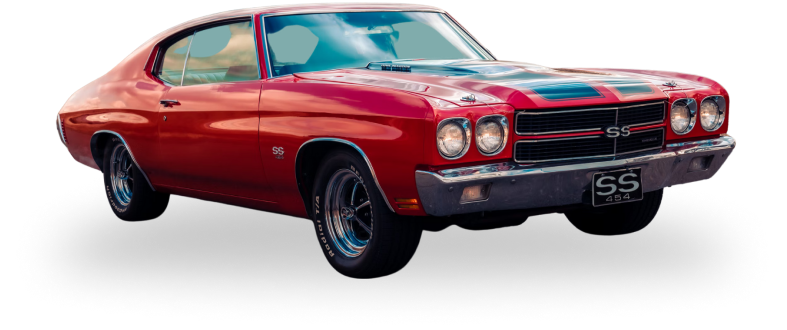 Restoration Tour
During the Restoration Tour, you will see the meticulous transformation of a customer's 1965 Corvette 1100693 Delco 10DN alternator with an assembly date of 4M16 (12/16/64) from a 70 year old greasy corroded relic into a perfectly restored show quality alternator. This could be your alternator at the next car show!